This years World of Learning Conference is being held at the NEC in Birminghmam on 16th & 17th October.  

A call for submissions has been opened for the Exhibition seminar programme.
Read more: World of Learning now Accepting Seminar Proposals
OEB is taking place in Berlin between the 5th and 7th December, and a call for proposals for the event is now open.

This years event incorporates Learning Technologies Germany, and the overall theme for 2018 is Learning to Love Learning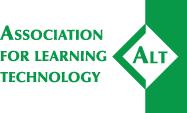 The 2017 Annual Survey has been launched.
Brightwave Group return to Learning Technologies 2018 to share the "thinking, inspiration and experience" behind the latest advances in LMS technology and implementation, with a focus on inline coaching, learner-led design and providing an unbeatable apprenticeship platform.
Read more: Brightwave returns to Learning Technologies to inaugurate the next generation of LMS
eCom Scotland have secured a grant from Ufi Charitable Trust to fund virtual reality (VR) research. Ufi is an independent charity dedicated to increasing the delivery of adult vocational skills through digital technology.
Read more: eCom Secures Ufi Funding for Virtual Reality Research
The field of Open Education Resources has been in existence for many years, and whilst some of its' proponents have a clear view that all resources produced using public money, should be available free of charge to the public, it's a message that's stubbornly remained on the back burner amongst education institutions and funding organisations.

So with the aim of combating this stubbornness, ALT has produced a call to action.
Read more: Open Education and OER - A Call to Action from ALT
The winners of the annual Learning Technologies Awards have been announced at this weeks ceremony in London, where over 800 people gathered to celebrate the best in learning technologies across the world.