Skills Development Scotland have awarded a contract for the development of a "Workbased Learning eLearning Resource" to Latitude 91, an IT services business based in Basingstoke, which is the parent company of Skillset.ltd.
Read more: "Workbased Learning" eLearning Contract Awarded to Latitude 91

Established in 2007, the ALT Learning Technologist of the Year Awards celebrate and reward excellent practice and outstanding achievement in the Learning Technology field, and aim to promote intelligent use of Learning Technology on a national scale. The Awards are open to individuals and teams based anywhere in the world.

In addition to the usual judges selected awards, ALT will also be presenting a Community Choice Award, where you can vote for the winner.
Read more: ALT Learning Technologist of the Year Awards - Community Choice Award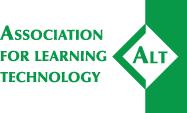 ALT have published, via their Research in Learning Technology journal, a themed collection of articles deriving from the second Playful Learning Conference, held in July 2017.
Read more: ALT publishes collection of articles from their Playful Learning Conference
LearningPool, the Belfast based eLearning tools and content provider, have announced the acquisition of MediaCorp.

CloserStill, the organisers of the Learning Technologies Awards, have kicked off this years competition by announcing the categories and dates for entry submissions.
Read more: 17 Categories Announced for Learning Technologies Awards 2018
GDPR - Privacy Notice

eLearningScotland is an eLearning resource company, producing and distributing a range of resources, events and websites.  Under GDPR, we act as a 'Data Controller' for the data we hold.

We are committed to protecting your privacy. This privacy policy explains how we collect, store and use personal data.
By the end of 2020, Adobe have said they'll stop supporting Flash.  As a result, your eLearning content that's built around this plugin will essentially be, obsolete. 
So with a couple of years notice, I'd like to ask you a question - what's your plan for eLearning after Flash is gone?
"we will stop updating and distributing the Flash Player at the end of 2020
 and encourage content creators to migrate any existing Flash content"
Adobe - July 2017