We collate vacancies from various sources from across the country, and post them to our eLA_Jobs twitter feed. Here's the most recent:
As is often the case after the Festive period, the new year provides an opportunity to review, re-affirm and outline plans for the coming 12 months. So as we recover from the celebrations and move into a new year, we've decided it would be a good time to review and re-affirm our own goals for the coming year.
Read more: Looking Forward to 2017 with the eLearning Alliance
When the BC Open Textbook Project began in 2012, the dream was to create 50 open textbooks in the top 40 highest-enrolled subject areas in the province.

The project has now grown to over 150 open textbooks, with another 10 titles recently being added to the collection.
Read more: 10 New Textbooks Added to the BC Open Textbook Collection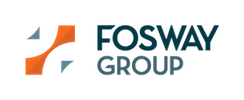 Fosway Group have announced their latest incarnation of the European Realities research with the launch of their 2017 survey.
Partnering with Learning Technologies, Fosway claims the research is looking to get beyond the hype to uncover the whats, wheres, hows and whys of digital learning today.
Read more: Fosway Launch Digital Learning: European Realities 2017 Survey