Established in 2007, the ALT Learning Technologist of the Year Awards celebrate and reward excellent practice and outstanding achievement in the Learning Technology field, and aim to promote intelligent use of Learning Technology on a national scale. The Awards are open to individuals and teams based anywhere in the world.

In addition to the usual judges selected awards, ALT will also be presenting a Community Choice Award, where you can vote for the winner.
Read more: ALT Learning Technologist of the Year Awards - Community Choice Award
LearningPool, the Belfast based eLearning tools and content provider, have announced the acquisition of MediaCorp.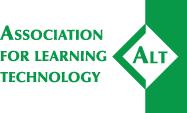 ALT have published, via their Research in Learning Technology journal, a themed collection of articles deriving from the second Playful Learning Conference, held in July 2017.
Read more: ALT publishes collection of articles from their Playful Learning Conference
The field of Open Education Resources has been in existence for many years, and whilst some of its' proponents have a clear view that all resources produced using public money, should be available free of charge to the public, it's a message that's stubbornly remained on the back burner amongst education institutions and funding organisations.

So with the aim of combating this stubbornness, ALT has produced a call to action.
Read more: Open Education and OER - A Call to Action from ALT

CloserStill, the organisers of the Learning Technologies Awards, have kicked off this years competition by announcing the categories and dates for entry submissions.
Read more: 17 Categories Announced for Learning Technologies Awards 2018