Titled as a guide to sharing your knowledge and creativity with the world, and sustaining your operation while you do, the authors, Paul Stacey and Sarah Hinchliff have written a book showing the world how sharing can be good for business — but with a twist.
Established in 2007, the ALT Learning Technologist of the Year Awards celebrate and reward excellent practice and outstanding achievement in the Learning Technology field, and aim to promote intelligent use of Learning Technology on a national scale.
Read more: Voting for ALT Learning Technologist of the Year Awards 2017 is now Open
With the increasing use of open standards like HTML5, WebGL and WebAssembly, Adobe have recognised that many of the capabilities and functionalities that was provided by the Flash plugin are now being overtakenby these alternatives.  As a result, they have announced the "end of life" for the Flash plugin.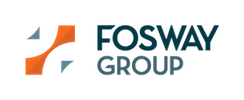 Fosway Group have announced that the HR Realities research is now open for its fifth year giving HR professionals across Europe and the rest of the world, the opportunity to share insights and views with Fosway Group and HR Tech World.
Read more: Fosway Launch HR Realities and the Future of Work Research
Learning Design Live is specifically intended for anyone involved in learning tech design, and is running in conjunction with the World of Learning Conference & Exhibition which is taking place at the NEC in Birmingham on the 17th & 18th October.

Jisc are looking to introduce a new service agreement for institutional use of their Learning Analytics Service, and they are inviting users to review the agreement and provide feedback.
Jiscs' aim is that this new agreement will replace the existing Data Processing Agreement from August 2017.
Read more: Jisc Consultation - New Service Agreement for Learning Analytics Service