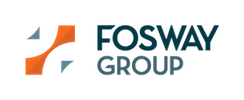 Fosway Group have announced their latest incarnation of the European Realities research with the launch of their 2017 survey.
Partnering with Learning Technologies, Fosway claims the research is looking to get beyond the hype to uncover the whats, wheres, hows and whys of digital learning today.
Over 1000 L&D professionals took part in the research last year, and the results help to provide insights on what digital technologies are being used in learning, and how they're being applied in our organisations.

It's a great claim to be pursuing, as a great deal of "research" we see in eLearning today is generated from the supplier side of the market, and some may argue that it's more focused on sales and PR than truly identifying how we can all use technology to generate positive outcomes from the money invested.

David Wilson, CEO of Fosway Group says, 'There is often a lot of hype around new technology being touted as the next big thing in learning. But the truth is that what organisations are using or plan to use, can be far removed from the gloss of the latest new fad. As organisations focus on digital transformation and the industry looks towards the future of digital learning, it's important to understand what's real and how the market is really evolving.'

All who complete the survey will receive a copy of the initial findings once they released at Learning Technologies in London on 1st and 2nd February 2017. The survey should take 15-20 minutes to complete.

You can help Fosway "uncover the hidden realities of technology" by completing the survey here.