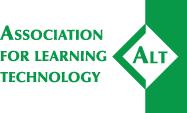 ALT have published, via their Research in Learning Technology journal, a themed collection of articles deriving from the second Playful Learning Conference, held in July 2017.

The Playful Learning Conference highlights the work carried out by ALT's Playful Learning Special Interest Group (PLSIG), focusing on the design, use, and evaluation of games in practice, and the academic study of play and player communities and their potential contributions to learning.

This new collection of articles provides an overview of current thinking about play and playfulness in tertiary education, to share practices that generate enjoyment within scholarly arenas, and to challenge what technology is in a 'digital age'.

You can access the collection of papers here.

Playful Learning Conference 2018 runs from 11th to 13th July in Manchester, with more information about this years conference here.