Over the next few weeks we will be reviewing the Xerte Online Toolkit to determine if it meets our needs for developing our online learning modules.  
We collate vacancies from various sources from across the country, and post them to our eLA_Jobs twitter feed. Here's the most recent:
The UCISA (the Universities and Colleges Information Systems Association) have recently published their 2016 survey looking at how educational technologies are being used in UK higher education, identifying the drivers and challenges behind the adoption of technology enhanced learning.

In their results, UCISA found the primary driver for the use of TEL in higher education remains, enhancing the quality of learning and teaching.  "Meeting student expectations" is again in second place whilst a new response, arising from a greater emphasis on the National Student Survey, "Improving student satisfaction" comes in as the third most common driver.
Read more: Drivers and Challenges in Using Technology Enhanced Learning in Higher Education
As is often the case after the Festive period, the new year provides an opportunity to review, re-affirm and outline plans for the coming 12 months. So as we recover from the celebrations and move into a new year, we've decided it would be a good time to review and re-affirm our own goals for the coming year.
Read more: Looking Forward to 2017 with the eLearning Alliance
First impression - it's a massive event that's rammed with exhibitors.

Second impression - some of the exhibitors must have spent a fortune on their stands (are they really making that much profit from their products).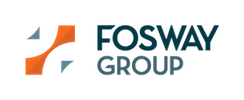 Fosway Group have announced their latest incarnation of the European Realities research with the launch of their 2017 survey.
Partnering with Learning Technologies, Fosway claims the research is looking to get beyond the hype to uncover the whats, wheres, hows and whys of digital learning today.
Read more: Fosway Launch Digital Learning: European Realities 2017 Survey